First and foremost, my apologies for being offline for a couple of months. I was sick from July to August, and the weather has been unforgiving for September. Other than that, I've just been cooped here in the house, trying to juggle mommy chores, my recovery, and "some" blogging tasks.
My absence from the online world was not a total loss though. I was able to bond with my little girl (a lot), and do stuff that I used to love (before my internet addiction) when I was younger. I came across some of my cross-stitching projects from more than 15 years ago and am now thinking of getting a quote for wholesale poster frames. I seriously owe these projects some nice frames so I can display them. After all, these projects are labors of love (mine, my godmother's and my mom's).
My first and favorite project, 1995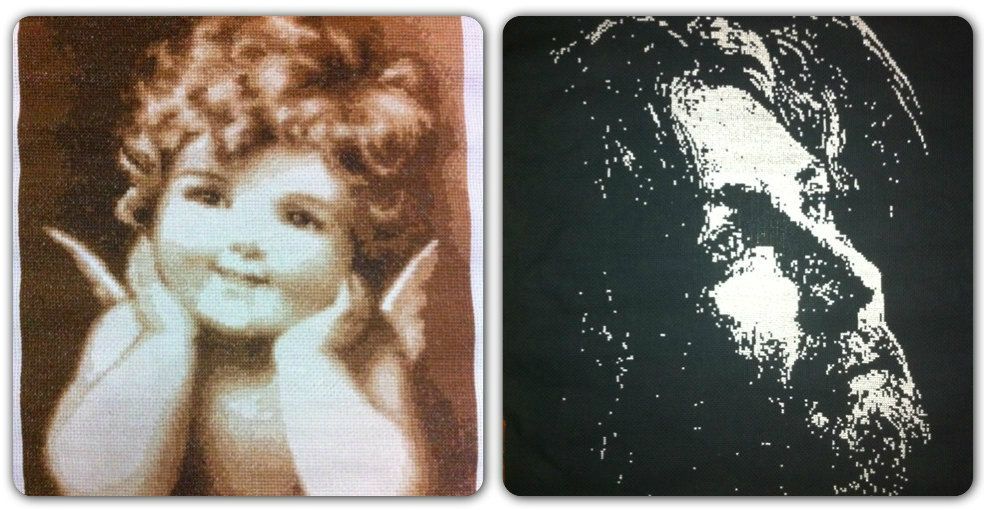 My Godmother's Gift – Smiling Cherub
My Mom's Gift – Glow in the Dark Jesus Christ
Also, thankful for ebooks, I have found the passion to read again.  I used to read a lot but stopped when I started working.  Now that I'm encouraging my little girl to widen her reading choices, my love for reading definitely reinforces what we're trying to get across.  Reading is something we have in common now and I am glad that we're doing it at an early stage in her life.  I know it will help her a lot especially when she goes to school.
Anyway, now that I'm back, I do hope to get back into the swing of things especially for GIVEAWAYS!  I hope to find lots that will interest you (gadgets, mystery boxes, CASH, etc) especially since the holidays are fast approaching.  To those who still dropped by my blog for the past couple of months, thank you very much for your never-ending support.  Now that I'm better and recharged, let's find some good things to come our way!
Have a great week and happy hump day!
Incoming search terms: